Practice Tango Cha: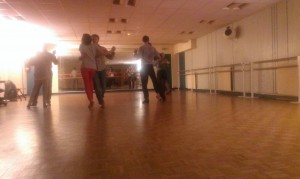 Every Monday from 12:15 to 2:15 p.m. ET
Every Friday from 2:15 p.m. to 4:15 p.m.
Except Christmas holidays and day off.
Centre Andre Malraux – Ingres room
112 rue de Rennes
75006 Paris
Mr. Rennes and Saint-Placid
Price € 5 or € 3 for members of the Paris Tango Association
Optional membership: 20 €. Valid for 1 year.
It is obviously not necessary to come in pairs.